Meta: Planning Physical Stores
Facebook, now rebranded to Meta, is bringing its vision of creating a metaverse to life, and it's starting with... retail.
Physical stores can be considered a controversial subject. Over the past years, highstreets and shopping centers have started a shift from convenience to experience-led locations. This is partially due to the continued growth of e-commerce and the heightened levels of convenience it offers, but also due to consumer wants and needs changing over time.
Below we explore why Meta (Facebook's parent company) is planning on investing in physical stores.
Facebook is Rebranding
At the latest Facebook connect event, Facebook CEO Mark Zuckerburg announced that the overarching parent company of Facebook is being renamed and rebranded as Meta. The social media platform will remain branded as 'Facebook' and will operate under the Meta banner.
This change marks a shift in the company's focus which was previously heavily skewed towards their social media platform. Instead, the company will now turn its focus towards the 'metaverse' - a digital world that offers a parallel life to people's everyday, real-world experiences.
'Meta' comes from the Greek word for 'beyond' and highlights the company's move toward a more all-encompassing product and service offering.
What are Meta Stores?
A report by the New York Times has highlighted that Facebook executives have considered the rollout of physical stores for some time. However, since the rebrand to Meta and publicly announced shift of focus, the company is now pushing forward with these plans.
With a reportedly sleek, minimalist design and clear branding, the stores will host Meta product experts along with brand-owned products such as virtual reality headsets from Meta-owned Oculus.
The stores will also likely be a contact point for potential customers for future physical products, services, and experiences such as augmented reality glasses which are reportedly being built in partnership with luxury eyeglass brand Ray-Ban.
What is Meta's Physical Store Goal?
Meta's goal for their physical store is to make the world "more open and connected".
The company has recognized the importance of physical touchpoints with current and potential customers. They hope that physical stores will allow them to spark emotions amongst visitors and will help them promote the curiosity required to successfully roll out some of their more ambitious and futuristic products.
Meta promises a judgment-free experience when customers visit their stores, allowing people to experiment with their headsets in the ways they find most engaging and useful.
Meta Past Experience
Meta's new stores are not the company's first explorations into physical presence.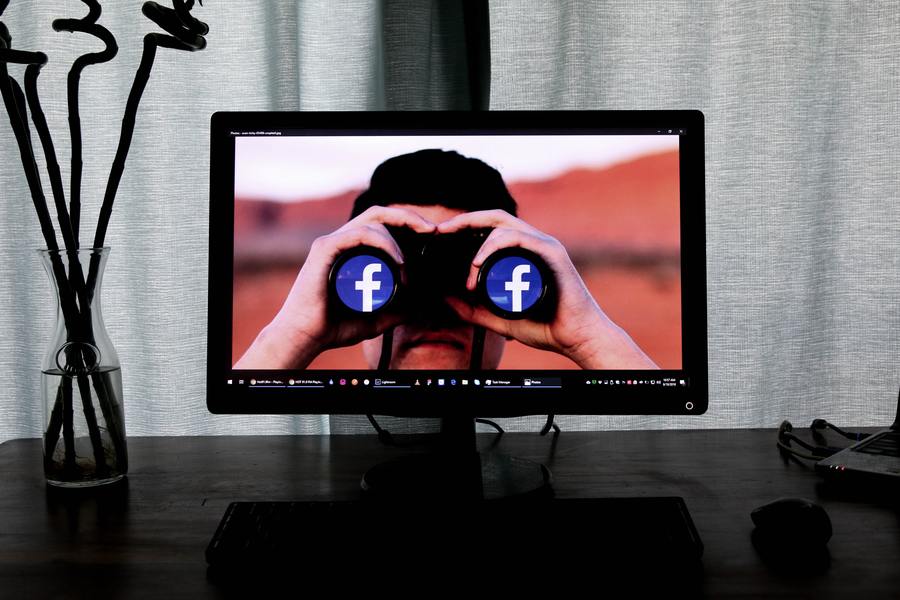 Facebook looking for new opportunities - Image credits: unsplash.com/@glencarrie
In 2018, Facebook opened nine pop-up stores located with Macy's with an aim of bringing more ambitious small businesses onto the platform. These pop-ups brought more than 100 digital-native brands that have seen huge success on social media to Macy's in order to highlight the success small brands can have on the platform.
Facebook has also hosted pop-up kiosks at multiple airports and in Manhattan's SoHo district to allow customers to get hands-on with their Oculus hardware products.
What are the Benefits of Meta's Plan?
Previously Facebook (Meta) has been an exclusively digitally focused company. This has offered them a limited ability to build strong relationships with their customers. As the company moves towards new, cutting edge products such as advanced virtual reality and augmented reality devices they will need to grow trust with consumers.
Physical stores will offer Meta a human presence within communities, helping build the required levels of trust. This will help them roll out new technologies as well as cement future success. Meta's physical stores will also provide the company with a way to educate consumers on the features of benefits of future technologies.
Meta's Physical Stores: Summary
Meta's plans to roll out physical locations come as little surprise. The company has already invested in a physical presence via pop-ups to help promote and educate consumers on their products.
When the brand announced its shift of focus towards the 'metaverse' the inclusion of physical stores was a natural next step.
Written by POP UP SHOPS - January 11, 2022
Domande sulla piattaforma?